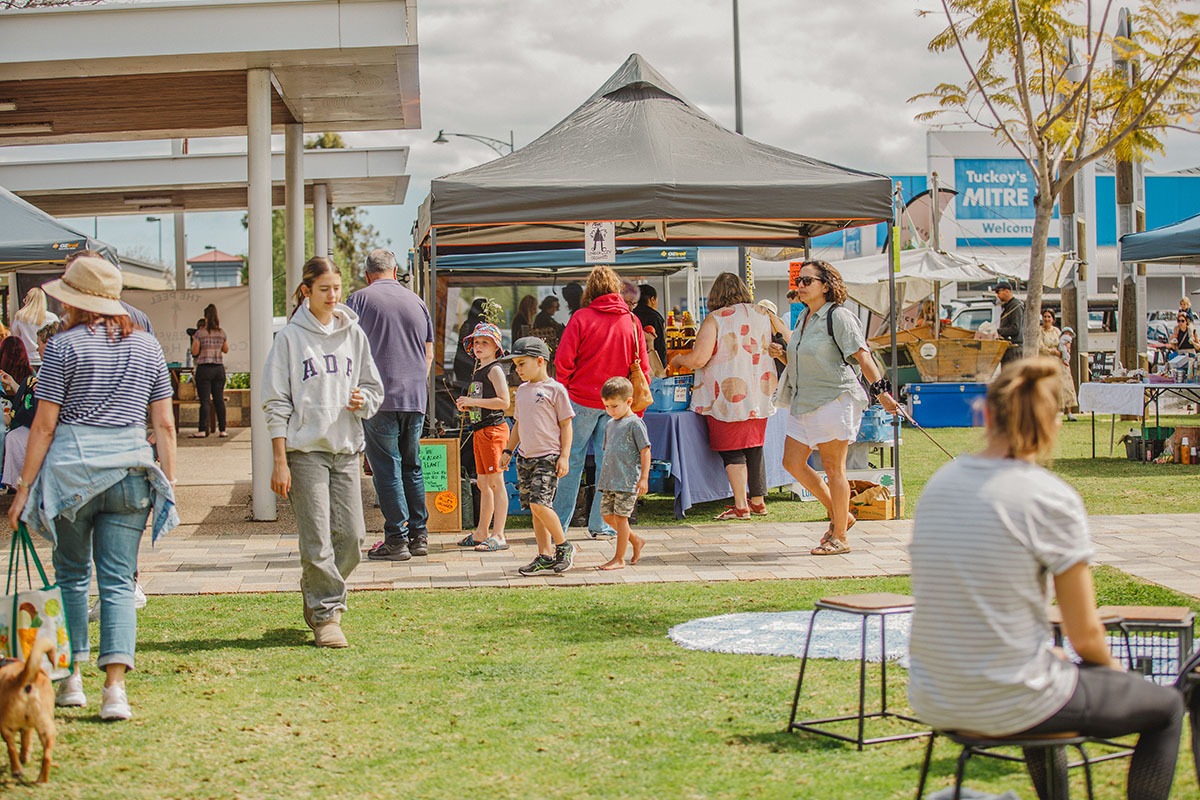 The Peel Produce Market
The Peel Produce Market pops up Pinjarra Town Square every fourth Sunday of the month, from 8am to 12pm.
Located in the heart of Pinjarra at Town Square, this bustling community market invites you to immerse yourself in a vibrant atmosphere where local farmers, artisans, and food vendors come together. The market is a treasure trove for those seeking fresh, locally sourced produce. From crisp carrots to juicy apples, the Peel Produce Market is a haven for food enthusiasts who appreciate the quality and authenticity of farm-fresh goods.
It's not just about the produce; the market is a hub of creativity and community spirit. Talented artisans display their handmade crafts, adding an artistic flair to the event. Whether you're searching for a one-of-a-kind gift or simply want to explore the creativity of the local community, the Peel Produce Market has something for everyone.
So, grab your reusable bags and head to Pinjarra Town Square for a delightful Sunday morning filled with fresh flavors, handmade treasures, and a sense of community that makes the Peel Produce Market a must-visit destination on every fourth Sunday of the month.
Follow The Peel Produce Market on social media to stay up to date on their latest market stall locations.